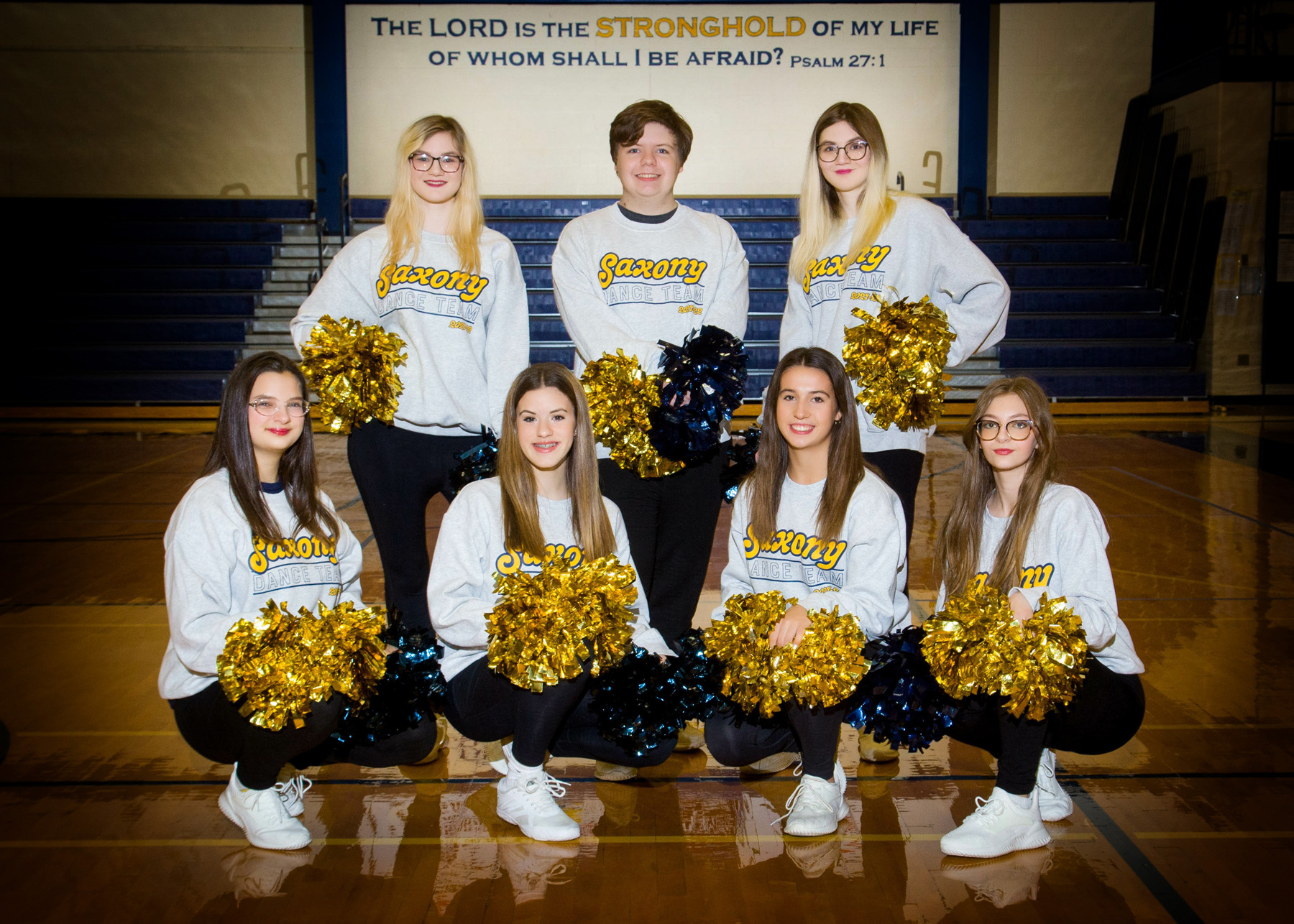 Saxony Lutheran Crusader Dance Team

Saxony Lutheran Dance Team consists of high school students in grades 9-12 and perform at basketball games, future freshman day, competitions and school pep rallies! Come out and cheer on the SLHS Dance Team!

The goal is to promote school spirit, teamwork, dedication, strong work ethic, and respect. A successful team is a result of two things: mutual respect among team members and a common vision about where the team is going. Tryouts are typically held in April for the upcoming school year.